オリジナルブランドの為の商品開発。透明素材やアクリル素材をベースに主に印刷加工を施しました。
素材の持つ特性を生かしながら、「生活の中にあると、ほんの少し楽しくなる」をコンセプトにアイテムを展開しています。
Product development for a series of original brand goods.
Items are made of transparent or acrylic materials with some printed designs.
By bringing out the best characteristics of our materials, 
we aimed to create products that would brighten and enhance our daily lives.
透明アクリル表面に多層刷りを施したデスクトップトレイシリーズ
Desktop tray series with multi-layer print graphics on a transparent acrylic surface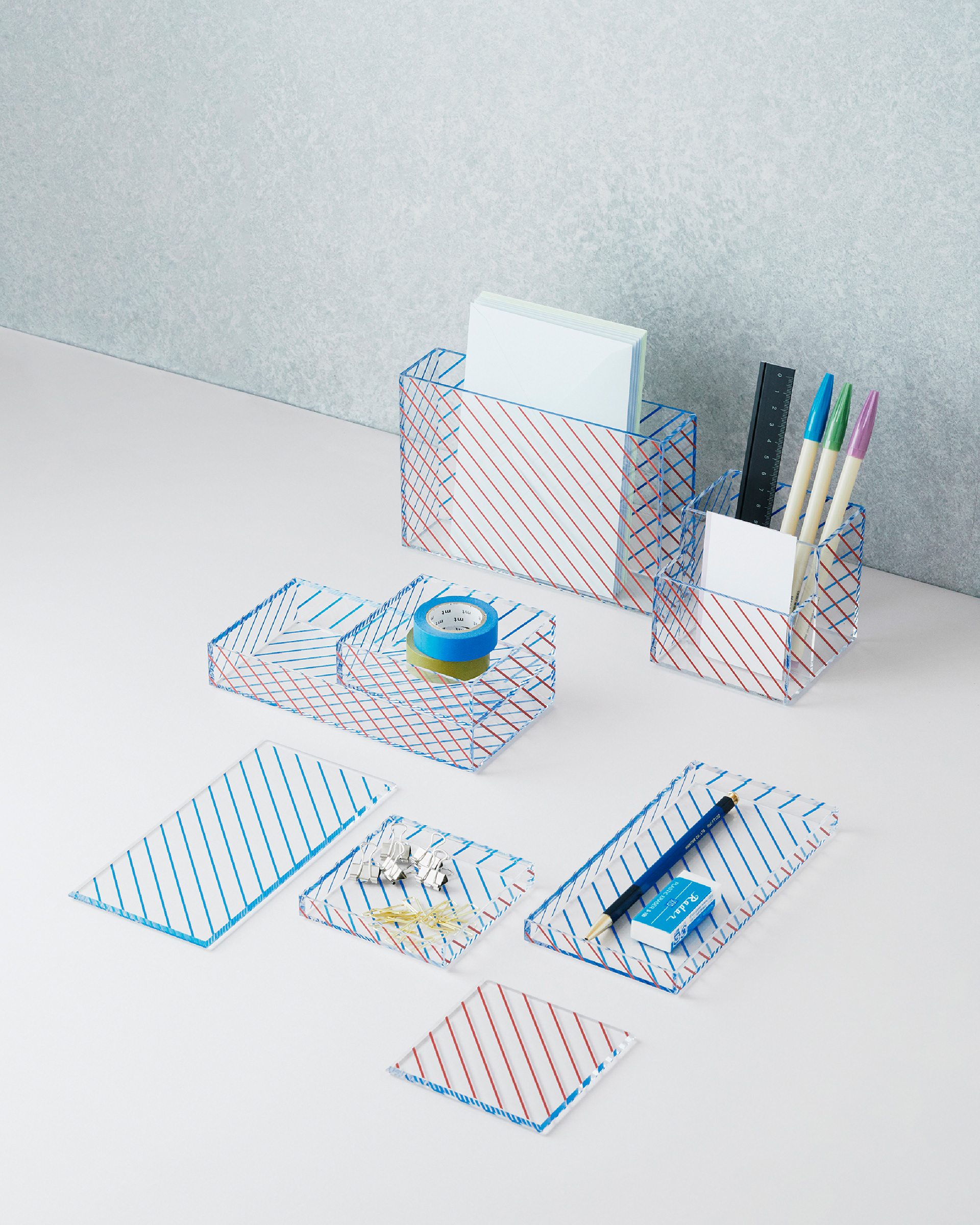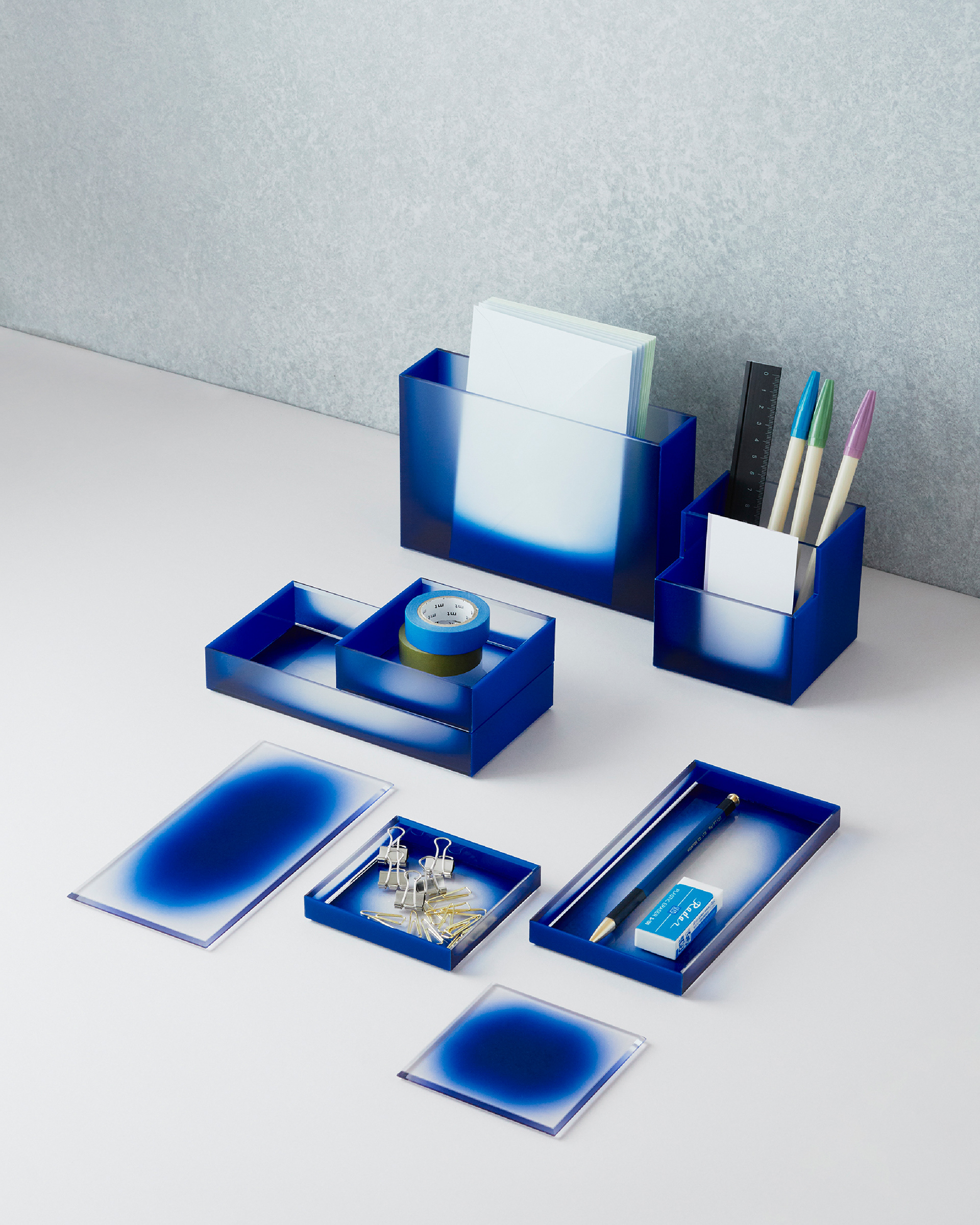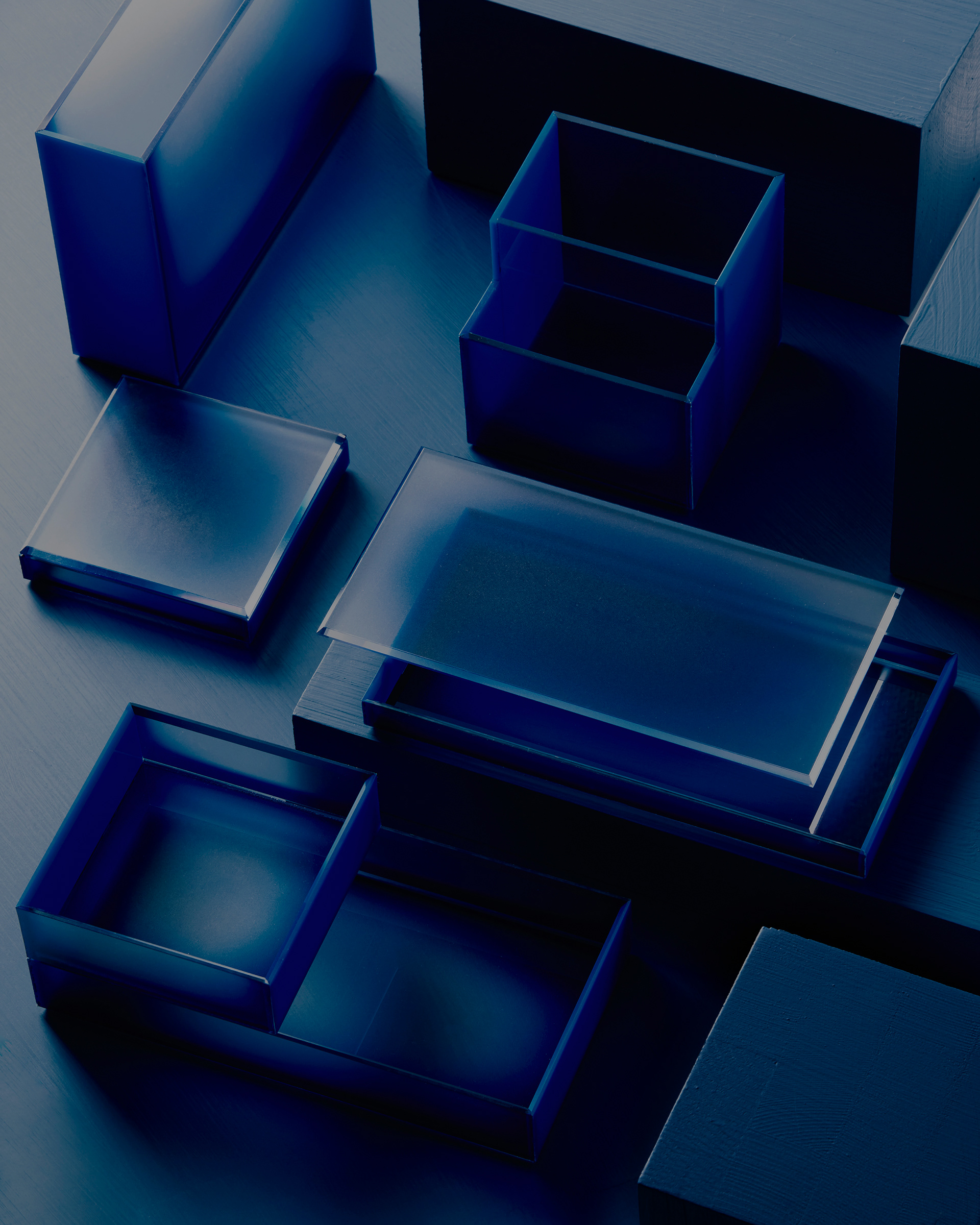 Postcard with printed designs on both sides of transparent resin.
You can write a message in the white part on the back.
ミラー加工したアクリルの表面にグラデーション印刷を行ったミラー
Mirrored acrylic with colored gradient print on the surface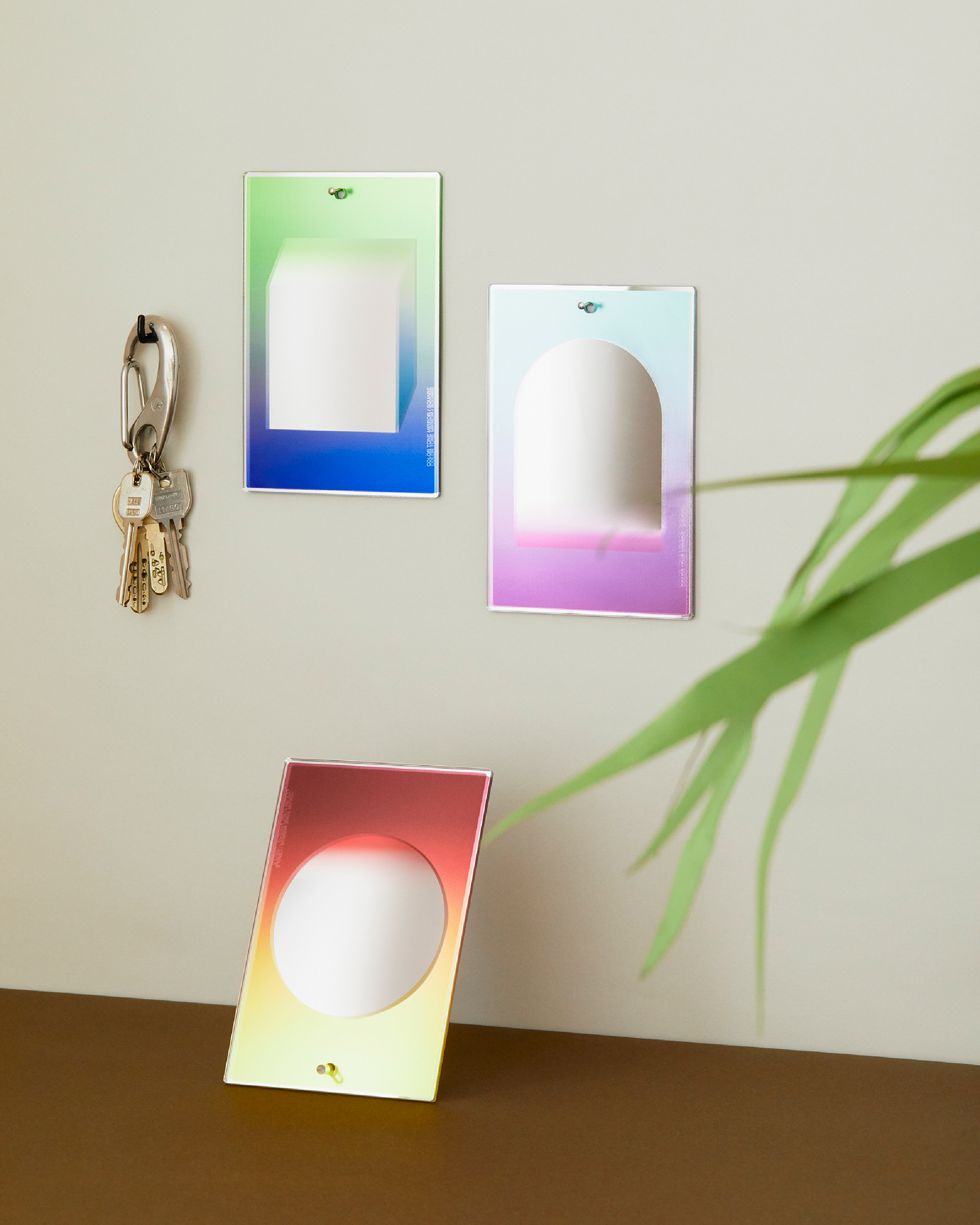 Magnets with the parts of the face as symbols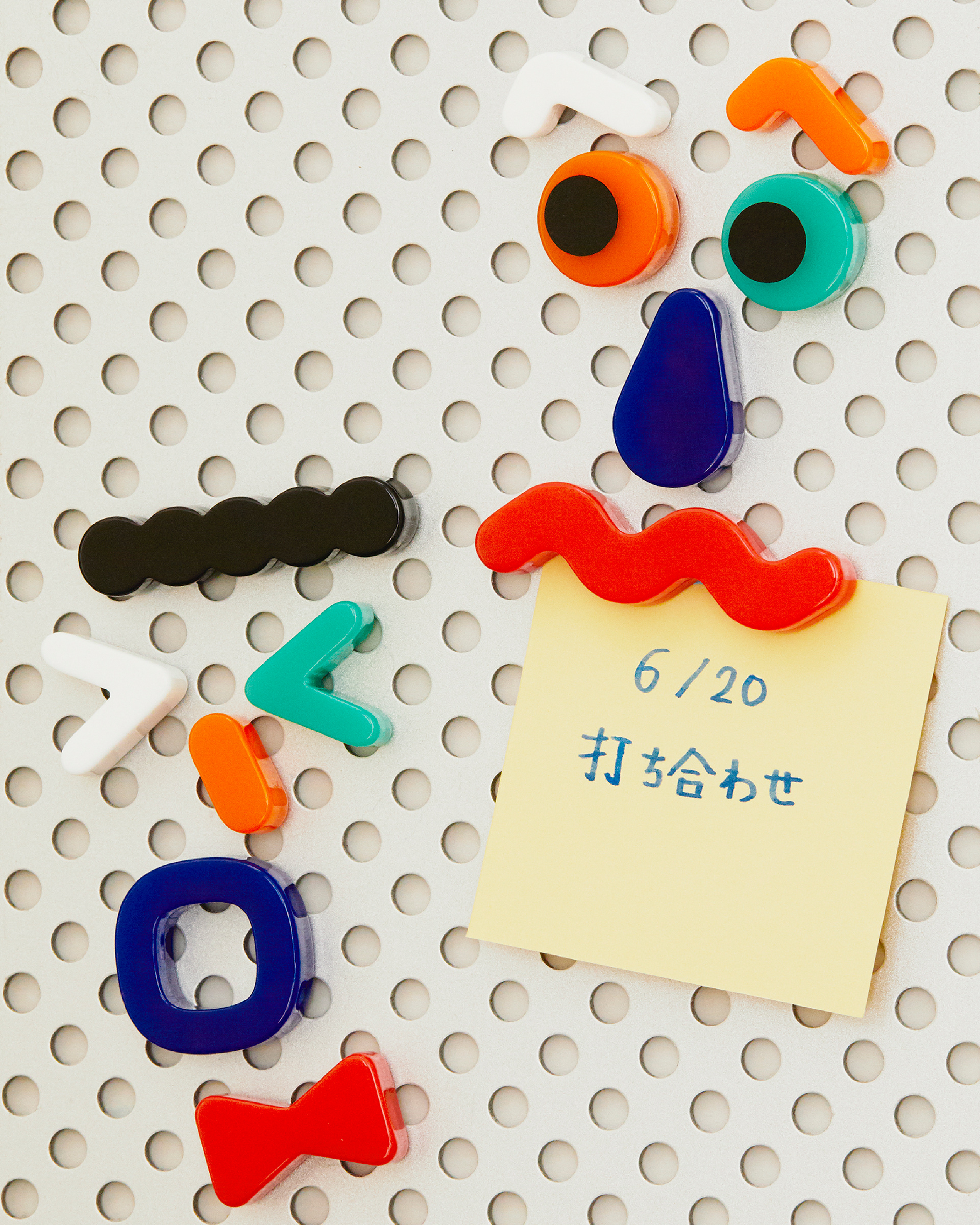 クライアント : KENELEPHANT Co. Ltd.